Équipe de rattachement : AMARE
Statut : Jeune chercheur
Tél. : +33(O)7 66 58 56 77
Marie Curie postdoctoral researcher
La Rochelle University
Mots clés : ecotoxicology, population ecology, movement ecology, trophic ecology, seabirds
Thèmes de Recherche.
I am an animal ecologist, working as a postdoc at LIENSs under the supervision of Paco Bustamante and Jérôme Fort. My project
DeToxSea
, funded by the European Commission (Marie Skłodowska-Curie actions) from 2021 to 2023 aims at evaluating the demographic effects of mercury-selenium toxic contamination on Arctic wildlife, more specifically in little auks.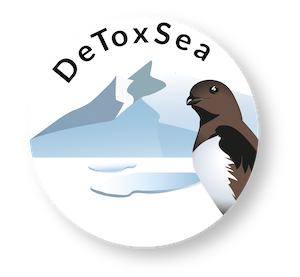 Previously, I did my PhD at the University of Barcelona (Spain) where I carried out a multidisciplinary thesis that comprised population, spatial and trophic ecology with expertise in seabirds, developing a solid background in animal ecology. During these years, I was involved in different collaborative projects, mainly related to the use of spatial analysis for the conservation of seabirds.

Main Publications :
See also :
full list of publications