Martin-Jézéquel Véronique, CR
Équipe de rattachement : BIOFEEL
Statut : Chercheur
Tél. : +33 (0)2 51 12 56 66
Chercheur, CR1
CNRS
Section de Recherche : section 29
Institut référent : INEE
Mots clés : phytoplankton, coastal ecosystem, diatom, ecophysiology, silicon and carbon metabolism.
Expert international : European Foundation (ESF-EMBO) ; European Commission (FP7 & H2020) ; Slovenian Research Agency (ARRS)
Enseignement MASTER 2-Université de Nantes : Ecosystème et Bioproduction
Editorial Board : Scientific World Journal (domain Marine Biology) ; Journal of Ocean University of China
CNRS : membre CCHSCT et CRHSCT-DR17
Thèmes de Recherche.
Ecophysiology of natural phytoplankton and microphytobenthos. Integrative physiology of planktonic and benthic diatoms, growth and biochemical composition. Carbon (mainly respiratory and photorespiratory pathways), nitrogen and silicon assimilation and metabolism. Diatoms'genome annotation and genomic. Toxicity of PseudoNitzchia spp. Acclimation/adaptation of diatoms to climate changes.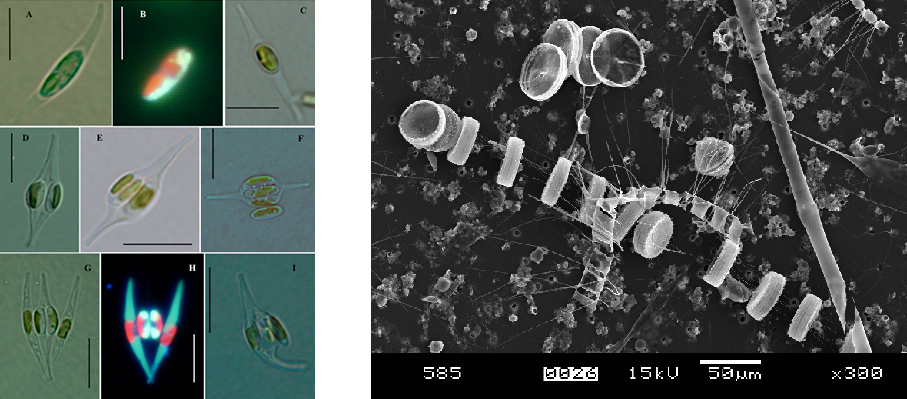 Liste des publications :
* Cette liste est une extraction automatique des publications référencées sous HAL qui est susceptible de contenir des doublons. Ces derniers sont en cours d'analyse et seront supprimés prochainement.
2019
Article dans une revue
2017
Article dans une revue
2016
Article dans une revue
2015
Article dans une revue
2010
Article dans une revue
2009
Article dans une revue
2008
Article dans une revue
2004
Article dans une revue
2003
Communication dans un congrès
2002
Article dans une revue
2001
Article dans une revue
1998
Article dans une revue
1997
Article dans une revue
LIttoral ENvironnement et Sociétés (LIENSs) - UMR 7266
Bâtiment ILE | 2, rue Olympe de Gouges | 17000 La Rochelle - France
Bâtiment Marie Curie | Avenue Michel Crépeau | 17042 La Rochelle cedex 1 - France
contact-lienss@univ-lr.fr